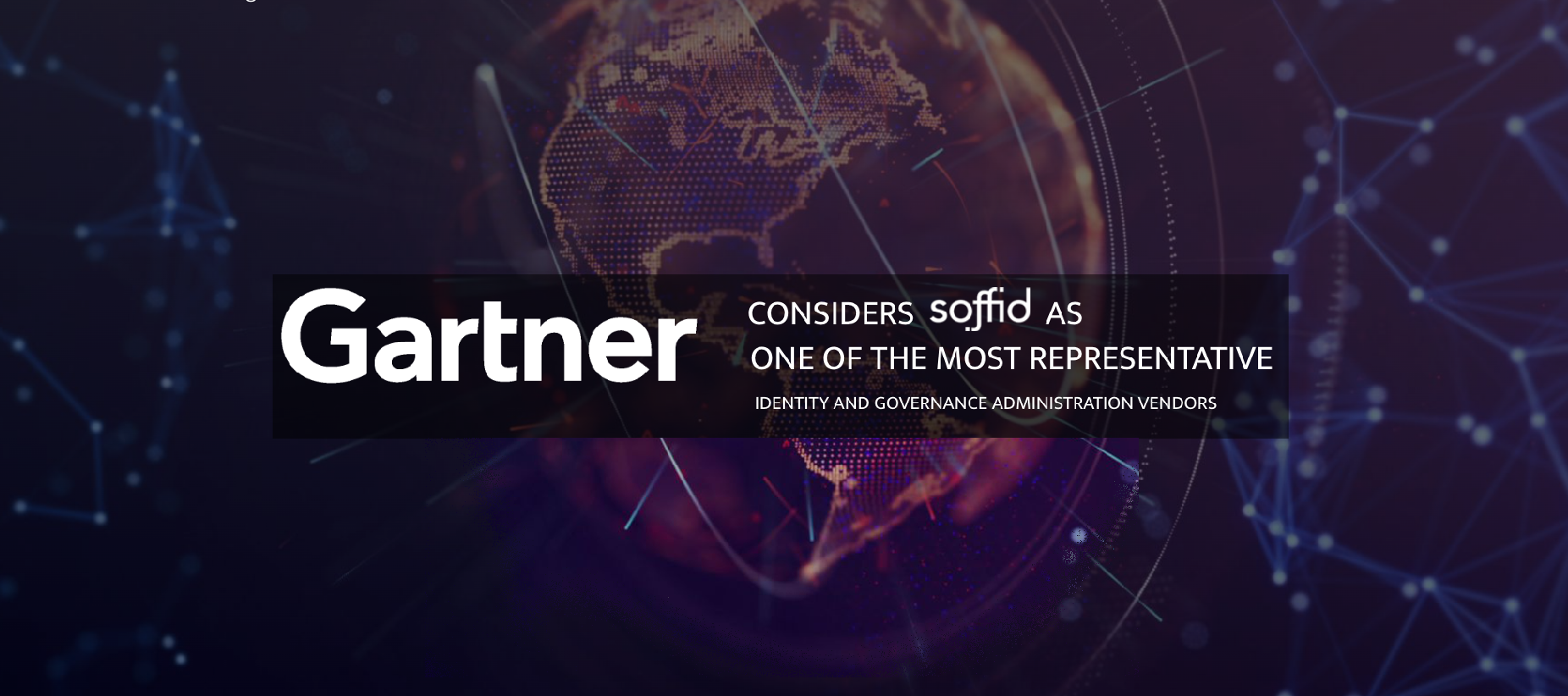 We are thrilled to announce that Soffid has been recognized as one of the most prominent Identity and Governance Administration (IGA) vendors in the latest Gartner Market Guide for Identity Governance and Administration. This recognition reaffirms our commitment to delivering cutting-edge solutions in the field of identity management and governance.
Leading the Way in Identity Governance and Administration
For yet another year, Soffid has secured its place among the select group of vendors identified by Gartner as leaders in the IGA market. This recognition reflects our unwavering dedication to providing organizations with comprehensive solutions for identity management, access control, and compliance.
A Testament to Excellence
Being recognized as a leading vendor by Gartner is a testament to the hard work and dedication of our team. It is also a reflection of the trust and confidence our clients place in us. We are immensely proud of this achievement and will continue to strive for excellence in delivering top-tier identity and governance solutions.
A Year of Innovation and Growth
Over the past year, we have seen remarkable growth and innovation within our company. We have expanded our product portfolio, enhanced our services, and forged strategic partnerships to better serve our clients' evolving needs. This recognition by Gartner serves as a validation of our ongoing efforts to provide world-class solutions in the IGA space.
Thank You to Our Clients and Partners
We would like to extend our heartfelt gratitude to our clients and partners for their continuous support and collaboration. Your feedback and insights have been invaluable in driving our growth and improving our solutions. We look forward to another year of partnership and success.
Looking Ahead
As we celebrate this achievement, we are excited about the opportunities that lie ahead. We remain committed to pushing the boundaries of innovation, expanding our global footprint, and delivering solutions that empower organizations to manage identities, enhance security, and ensure compliance effectively.
Once again, thank you for being a part of our journey. Together, we will continue to redefine excellence in the field of Identity Governance and Administration.
Stay tuned for more updates and innovations from Soffid as we continue to lead the way in identity management and governance.