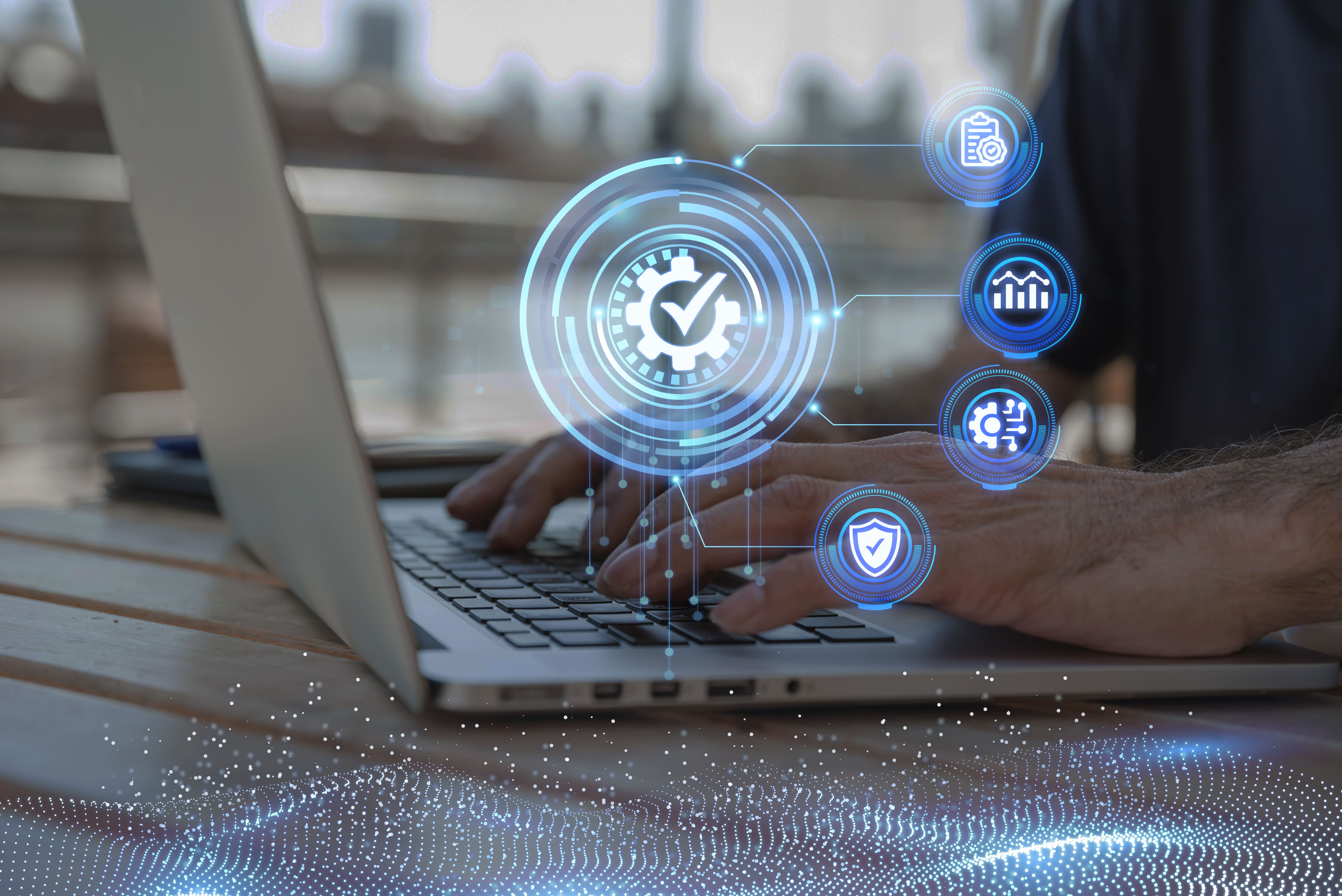 Soffid 3.4.7 is the latest version of our convergent platform. It is designed to provide comprehensive protection against cyberattacks. This new release incorporates a convergent perspective, offering a 360º view of your organization's identities and optimizing the platform's start-up processes. With improved functionality and user-friendly tools, Soffid 3.4.7 ensures a simplified and efficient experience during the start-up process.
One of the most significant features of the new version is the Configuration Wizard, which is divided into four sections: Identity Governance Administration (IGA), Identity Risk & Compliance (IRC), Privileged Access Management (PAM), and Access Management & Single Sign-On (AM).
To successfully maintain your organization's IDs, Soffid requires the installation of a Sync Server component in the IGA area. The wizard provides step-by-step instructions for selecting the suitable platform to host the Sync Server. Additionally, you can easily configure the authoritative source of the identities by choosing the desired mode and following the wizard's instructions. Soffid also offers another wizard that allows you to seamlessly add applications, such as Active Directory or a Database, from an application list.
The IRC section focuses on identity risk and compliance, encompassing processes and controls to ensure the authenticity and authorization of individuals accessing sensitive data or systems. Soffid introduces new wizards in this section to help you create roles for detecting risky role assignments (SoD), schedule weekly risk reports, define recertification campaigns, and establish advanced authorization rules.
For privileged access management, the PAM section enables you to track the usage and access of service and system management accounts. Through the configuration wizard, you can easily discover assets present in your network, publish accounts in the Password Vault, create PAM policies for granular control over privileged access, and establish multi-factor authentication (MFA) policies.
In the AM section, Soffid focuses on access management and single sign-on. This functionality allows you to identify users accessing applications and implement multi-factor authentication. You can register IDs for administration and protection, add and configure new Service Providers, set up strong authentication factors, and create adaptive authentication rules to dynamically adjust the authentication methods based on criteria.
With Soffid 3.4.7, we strive to provide you with a comprehensive solution to safeguard your organization from cyber threats. The enhanced functionality and user-friendly Configuration Wizard ensure a seamless and efficient experience during the start-up process. Take advantage of the new convergent perspective and the 360º view of your organization's identities offered by Soffid, and fortify your defences against cyberattacks.
For more detailed information about the new features and instructions on how to upgrade, please contact us.
Soffid 3.4.7 was developed to keep your company safe.